IT services for SME businesses
Any size organisation we work with, large or small, is exposed to the (BOM) Best Of Models from our enterprise solutions, at affordable value-led investment pricing for their business.
Request a quote today
Whether you're a small business with aspirations to become enterprise level, or you're already there, we offer you the best operating methods
There is no service out of our reach, we've seen almost every type of technology there is and almost every type of technology vendor there is.
We can do it for you and we will do more for less.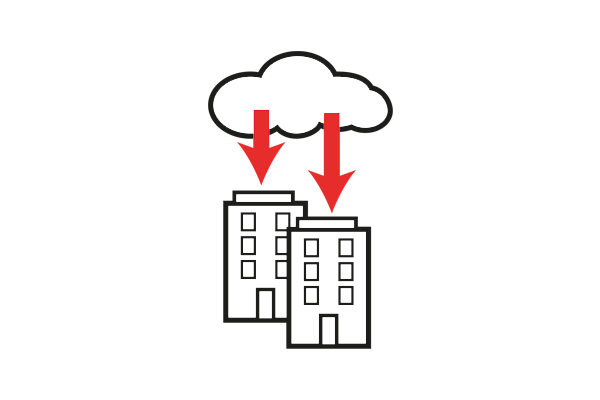 Our Focus
With our focus on business systems integration and alignment to world leading vendors, BOM has deployed many solutions over a prolonged and successful history. Keeping up with continual IT change and expanding a range of technologies, we have become the leading, preferred and often sole IT partner for many South West & Wales businesses.
Investing in technology and recruitment
At BOM we have seen significant changes in our business in recent years. We have weathered the commercial storms of recession and have made significant personnel investment across all areas of our business. We are proud to continue to strengthen and grow.
Extensive portfolio of products and services
Offering an extensive portfolio of products and services, we have developed many solutions to suit any type of business.
Service transitions
Our recent focus has been on supporting businesses with the transition from Microsoft 2003 server, Exchange 2003 and Windows XP to the newer versions of Microsoft 2008/2012 server. We have also supported the Exchange components for email with Windows 7 and most recently Windows 8.
Best pricing
BOM's procurement team have an extensive range of supplier relationships, ensuring the best pricing is gained to offer the most comprehensive solutions.
"We believe that serving your business and business growth is our paramount focus. Through our relationships and forward thinking we have grown over 60 years, enabling us to offer IT Services and Support at enterprise level, tailored to any size organisation."
What our clients say
Throughout our 60 years we have helped our clients succeed through IT and Technology, covering a diverse variety of traditional and modern business models in such industries as global catering, protection insurance and SAAS companies.
Williams Autos have been using BOM for over 20 years, we wouldn't look any further for the future.
As a family run business we pride ourselves on family values and support from third party companies we are involved with, similar to BOM.
Very Happy with the BOM partnership.
BOM know our systems and business inside out, for us it's all about peace of mind.
Because of BOM we don't need to worry about IT, we are looked after and supported. The technology and IT support just works!
We've been with BOM for 10 years and I still know the same people on support which has been great for continuity and a testament since we partnered and linked up our companies.
Minimal explanation is needed when issues come up with the associated software, BOM speak and work with 3rd party vendors on our behalf.
Confidence and reliability are the two key things BOM deliver for Soilfix.
Confidence is delivered with the technology systems they provide and 18 months into the relationship the service has been reliable. We find the team easy to work with, which is a great bonus.
BOM is an extension of the One Post department giving us the highest level of technical support.
If we can't resolve it internally then BOM are the first port of call. We think of BOM as an extension of the IT services department, very bright people who've dealt with our IT challenges a number of times.
The service relationship has worked extremely well for us. It's an extra insurance when we need to act quickly. They get problems resolved and have a good track record with us over the years. We value the extra insurance and out of hours cover.
We would be happy to recommend BOM IT Solutions. One Post have a lot of IT expertise in house, however it's still valuable to have a strong 3rd party team available in BOM, sense checking and a sound board for our technological future.
We really are focussed on you
Get in touch by email or complete the form below and we'll come straight back to you: