Welcome to BOM IT Solutions
BOM has been at the forefront of business opportunity and management of IT solutions since 1958. In our 60 years, we have worked with a vast spectrum of industries and companies.
We would love to tell you more about our company and talk about your future plans in person.
We are a business offering maturity
Through IT Services & Solutions BOM has evolved over 60 years.
What does your 6-year business & IT plan look like?
Talk to us about our InTeraction business process model.
We always strive to be the best in the South West
We appreciate everyone is different and are committed to understand your business model, your business operations and your site structure, so we can InTeract with you.
We don't send vendors, we send BOM relationship-driven people.
Call 0800 038 7222
Bespoke IT solutions offering the maximum return on investment
We have a partnership approach to our engagement with you, to ensure we continually interact and support your organisation.
BOM are the "Gateway to the IT of South West businesses" and have been for 60 years
Our operating sweet spot is 2-hours' drive from BOM IT Solutions HQ Bristol, across the South West and South Wales.
Quality first, clients foremost
Our ethos of "quality first, clients foremost," ensures that your preferred IT solution partner is entirely focussed on you and your business interests.
IT transformation specialists will tailor a bespoke solution and service for you
Consultative and proposal-driven partnership for you as a business. We do not use an off-the-shelf redefined product fit.
We love to build and develop relationships
Our dedicated IT specialists are committed to get to know you and your business.
What size business are you?
We apply our BOM 'Best of Models' approach to all organisations we work with, regardless of size, to define the best affordable value-led pricing for your business.
1 – 24 systems
No requirement is too small. With a number of internal divisions aligned to the clients' requirements we are well placed to assist with any business of any size.More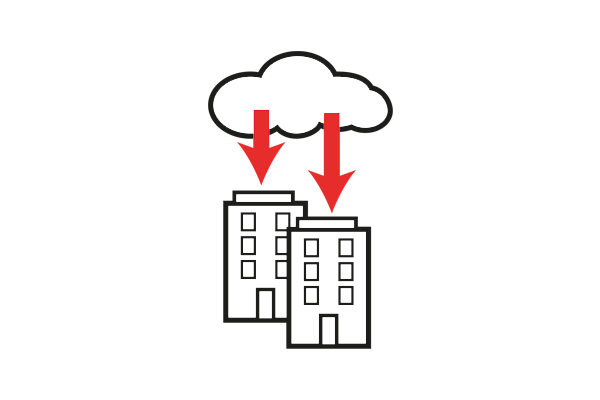 25 – 150 Systems
BOM has the engineering in place to deliver prompt, reliable support which can assist with your business growth and support critical systems, leading to maximised throughput and profitability.More
150 + Systems
We have been able to grow our business alongside some of the South West's most successful enterprise businesses, offering the highest level of enterprise solutions.More
Our Purpose
We will learn and understand your business model, your business site and you personally.
We don't send vendors, we send BOM relationship-driven people.
Why: to serve your business growth
How: via relationships & personality
What: services and support at enterprise level, tailored to any business
Microsoft Azure: how can Azure benefit your business?
As a Microsoft partner, BOM can help your business develop by maintaining and supporting a host of services across the Azure platform.
What our clients say
Throughout our 60 years we have helped our clients succeed through IT and Technology, covering a variety of traditional and modern business models across such industries as global catering, protection insurance and SAAS companies.
It's a massive asset working with BOM IT Solutions and to be able to have such a flexible technology model that not only grows and supports the organisation, but also manages and controls cost at the same time.
The Flex as you Grow approach offered by BOM is a strategic alignment to the TCG price promise to our customers which is a powerful alignment of brand values. We appreciate success through people and technology and working day to day with the team at BOM with strategic conversations.
Tom Webber, IT Manager of Trade Centre UK
The Trade Centre Group
Williams Autos have been using BOM for over 20 years, we wouldn't look any further for the future.
As a family run business we pride ourselves on family values and support from third party companies we are involved with, similar to BOM.
Very Happy with the BOM partnership.
BOM know our systems and business inside out, for us it's all about peace of mind.
Because of BOM we don't need to worry about IT, we are looked after and supported. The technology and IT support just works!
We've been with BOM for 10 years and I still know the same people on support which has been great for continuity and a testament since we partnered and linked up our companies.
Minimal explanation is needed when issues come up with the associated software, BOM speak and work with 3rd party vendors on our behalf.
Confidence and reliability are the two key things BOM deliver for Soilfix.
Confidence is delivered with the technology systems they provide and 18 months into the relationship the service has been reliable. We find the team easy to work with, which is a great bonus.